The Women Deliver conference 2023, held in Kigali, Rwanda, revolved around three central themes: Spaces, Solidarity, and Solutions. This extensive, cross-sectoral gathering aimed to propel gender equality forward and garnered enthusiastic support from the YW4A partners. Under the initiative, the partners sponsored 16 young women to be delegates representing the programme and to take part in this global event, alongside world leaders, women's rights advocates, and gender activists.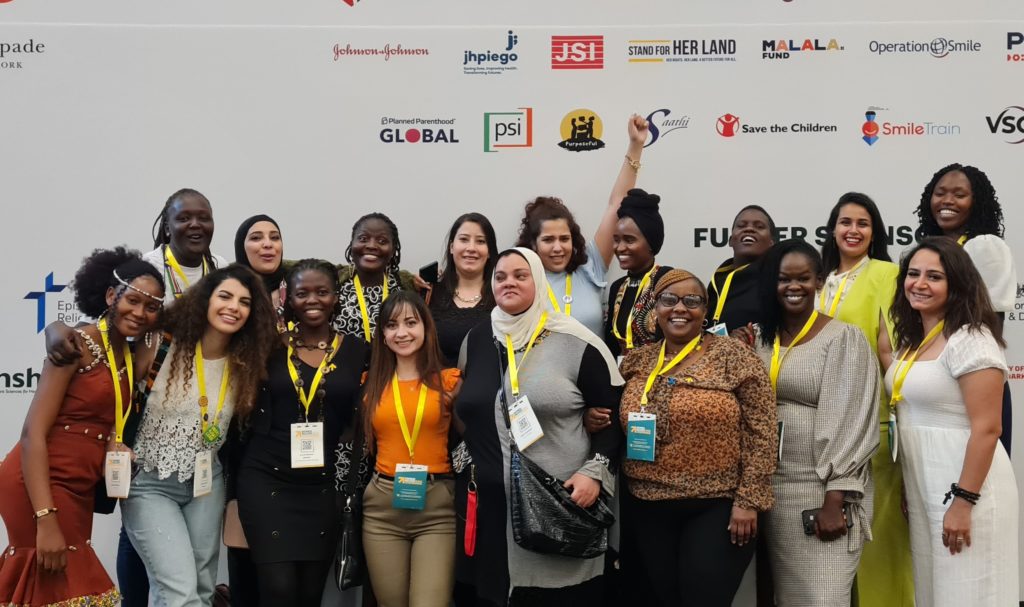 Within the YW4A programme, a key principle is to ensure that young women's potential is not hindered by their circumstances.
To achieve this, the World Young Women's Christian Association (World YWCA) developed and facilitated adopting a merit-based participant selection process and a comprehensive Standard Operating Procedure (SOP) specifically tailored to facilitate young women's involvement and engagement in various advocacy spaces and to ensure the inclusion of young women whose access to such platforms is constrained. This strategy was used to identify the 16 deserving and passionate young women from Egypt, Kenya, Palestine, and South Sudan. These selected individuals showcased a remarkable commitment and drive that went beyond any limitations, whether geographical, physical, or economic.
These 16 inspiring young women journeyed from their countries to Kigali in Rwanda to participate actively in a spectrum of convention activities. These activities encompassed plenary sessions, group discussions, and side events, where they candidly shared their experiences and spoke of their distinctive realities.
They showcased their specific leadership journeys under the YW4A programme and how this initiative amplified their voices. Furthermore, they seized the opportunity to learn about other young leadership quests.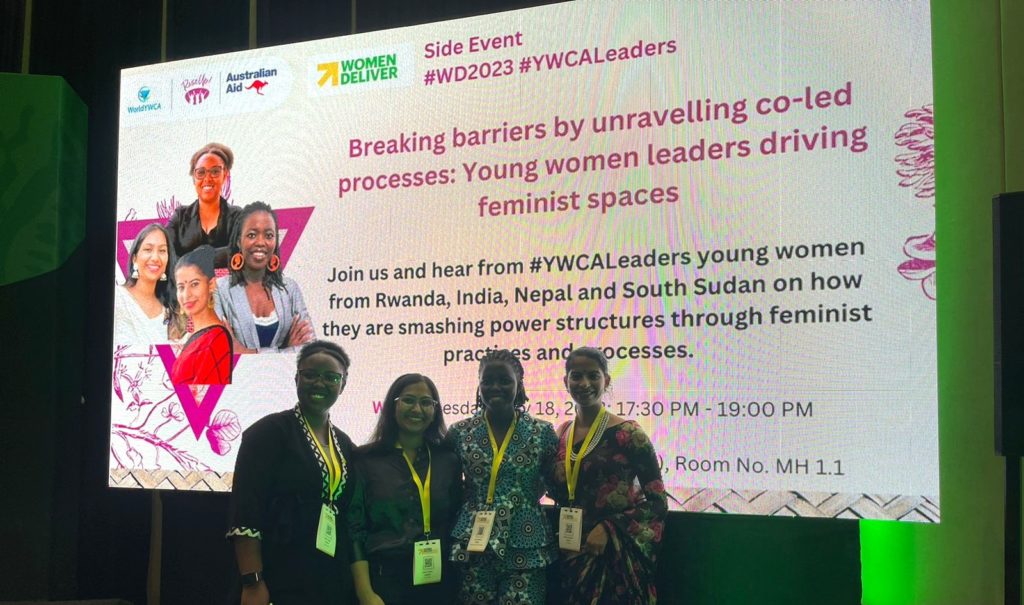 In addition to this, the delegates seized opportunities to connect with individuals and groups from diverse backgrounds and sectors. They were also granted a platform to exhibit their work within the YW4A programme in their respective countries. Amidst it all, they were deeply inspired by the prevailing spirit of solidarity and activism, experiencing firsthand what it meant to be part of a larger movement united for a common purpose.
Notably, the delegates were particularly captivated by a special event centered on using art as a medium to convey messages of gender equality. They found it visually captivating and thought-provoking, with many choosing to spotlight this standout moment in their post-conference reports to the YW4A programme. Some are even contemplating a deeper dive into this approach to apply it in their leadership training work under the programme.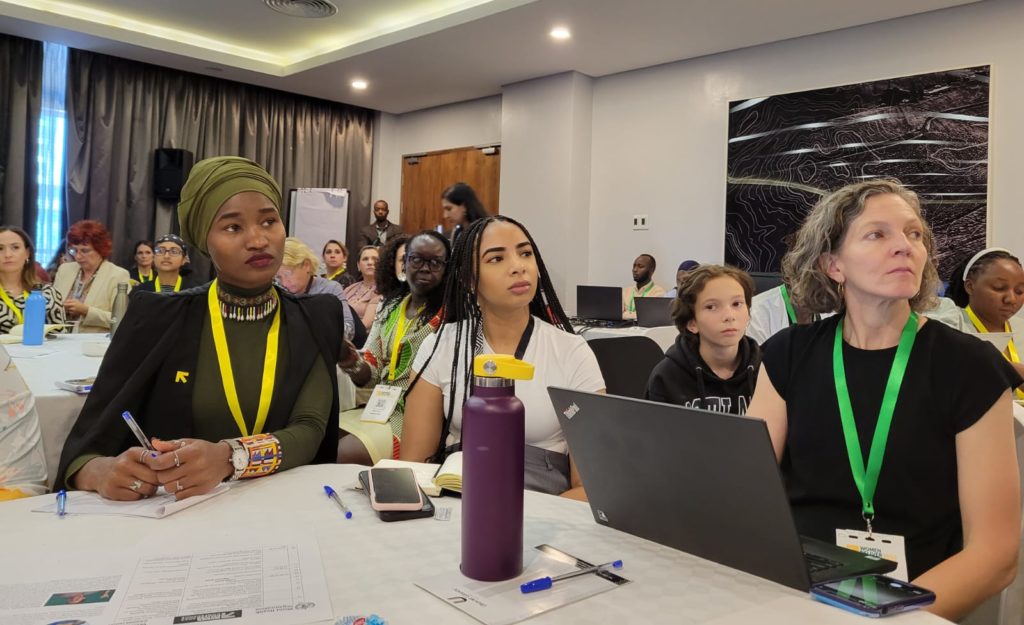 One enlightening insight from a young woman's report was that real change and solutions flourish at the grassroots level. Donors and organizations should thus place trust in grassroots feminists leading local initiatives. This was precisely what the YW4A programme did for this young woman, offering her the opportunity, as both a Women-Rights Organization leader and a young feminist, to grow and equip herself equally to advance gender equality work in her community.
Finally, the YW4A delegates achieved a significant milestone as they designed and refined their own action plans. By implementing these actions, they will disseminate the knowledge and insights garnered at the conference to their peers and communities. In doing so, they will contribute to the overarching mission of the YW4A programme in advancing gender equality and empowering young women's leadership.
In unity, let's continue to create spaces, build solidarity, and discover solutions!