Al-Azhar University, which is a highly influential Islamic organization globally, shapes Islamic thought with enduring authority.
During the reign of Imam al-Tayeb, Grand Imam of Al-Azhar, a lot of attention was paid to women's issues and their rights. They have focused on issues such as violence against women, the house of obedience, sexual harassment, arbitrary divorce, women's assumption of senior positions, injustice to women's customs and traditions in the name of religion, the correct ruling on polygamy, women traveling without a mahram, female circumcision, forced marriage, beating wives, marriage of minors, depriving women of inheritance and women's share in the wealth of her husband which she contributed to its development.
 The Young Women for Awareness, Agency, Advocacy, and Accountability (YW4A) programme seeks to mobilise and capacitate faith actors to challenge gender-discriminatory social norms and promote women's rights within faith communities. 
Al-Azhar University, a faith partner in the programme, has undergone a gender assessment in its internal processes, leadership attitude towards women's rights, and spaces for women to participate in decision-making. The action plans developed from this gender assessment are geared towards supporting the institution's progress in changing approaches in favour of gender equality and women's rights to bodily integrity and equal participation in decision-making.
During the project's lifetime, we have witnessed changes within the Al-Azhar University towards gender justice and women's rights. They have rejected the existence of a house of obedience and prohibited violence against women. They refused to force women to marry those they did not want and refused to force them by preventing them from marrying a competent person they wanted. They banned wife beating by law and allowed women to assume all senior positions when they possessed the competence and conditions of the job, including the presidency, fatwa, and judiciary. 
Al-Azhar was also keen to clarify issues related to the age of custody, the marriage of minors, the chaos of divorce, women's fatwas, and awareness campaigns.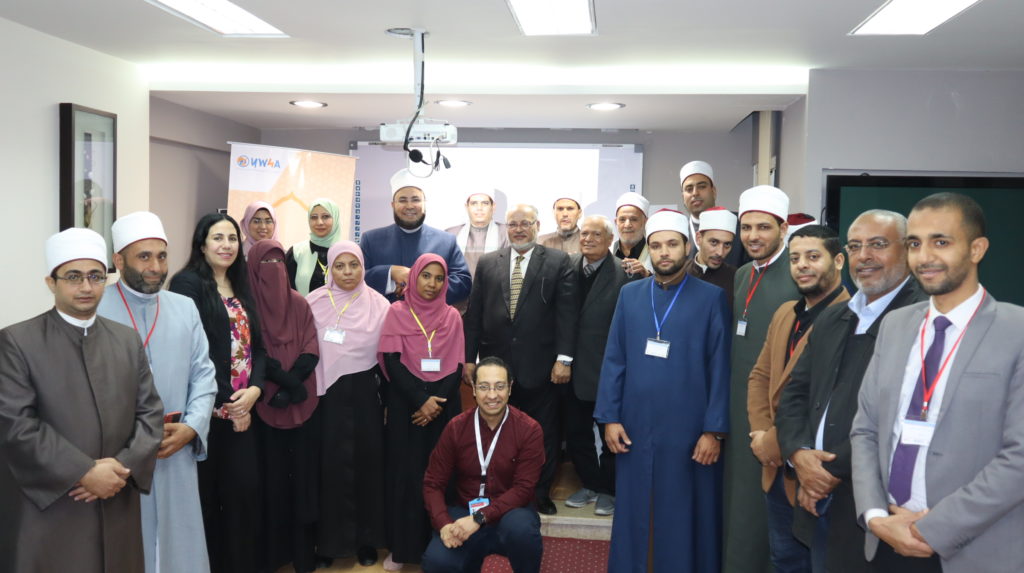 Dr. Nahla Al-Saidi, the first woman to hold the position of advisor to the Grand Sheikh of Al Azhar University, addresses women's issues, particularly violence against women within the faith institution. She reveals causes and develops societal solutions to improve women's rights in the family, community, education, and professional life.
Al-Azhar, through seminars and lectures, has raised awareness and education among Egyptian women, enabling them to participate effectively in various fields. They have also organized courses to educate and upgrade women, ensuring they stay updated with society's developments. 
They have held electronic campaigns, lectures, seminars, and training courses for those about to marry. These institutional reforms contribute to the creation of an enabling environment for young women to express their agency and leadership. Young women at Al Azhar University are empowered to speak out for gender justice in a safe environment.
Al-Azhar Al-Sharif has also made significant strides in women's empowerment, with 1,300 women appointed as "Sheikh of the Institute" in various regions. This achievement results from real efforts and practical evidence of Al-Azhar's efforts to achieve the sustainable development strategy (Egypt Vision 2030).