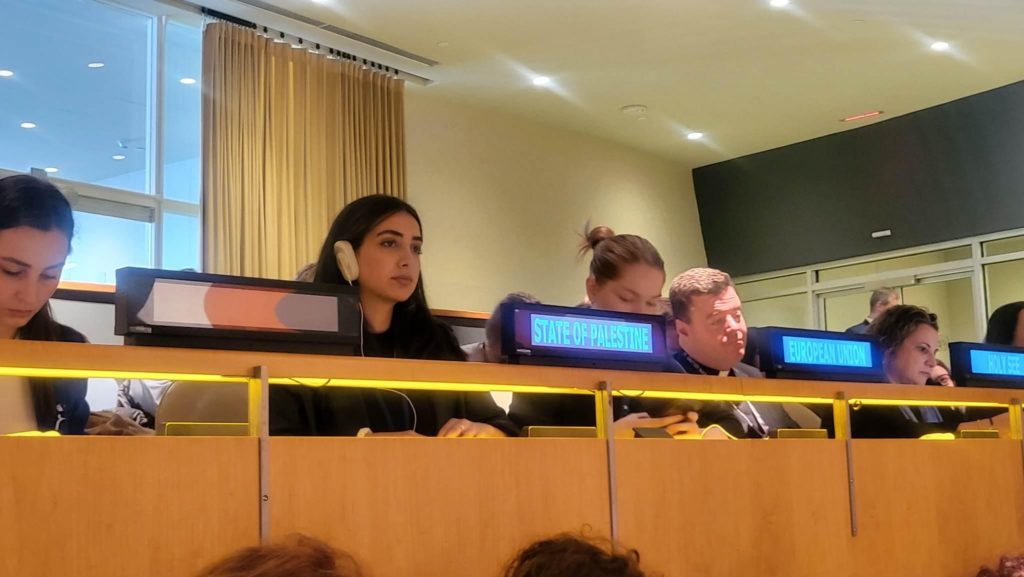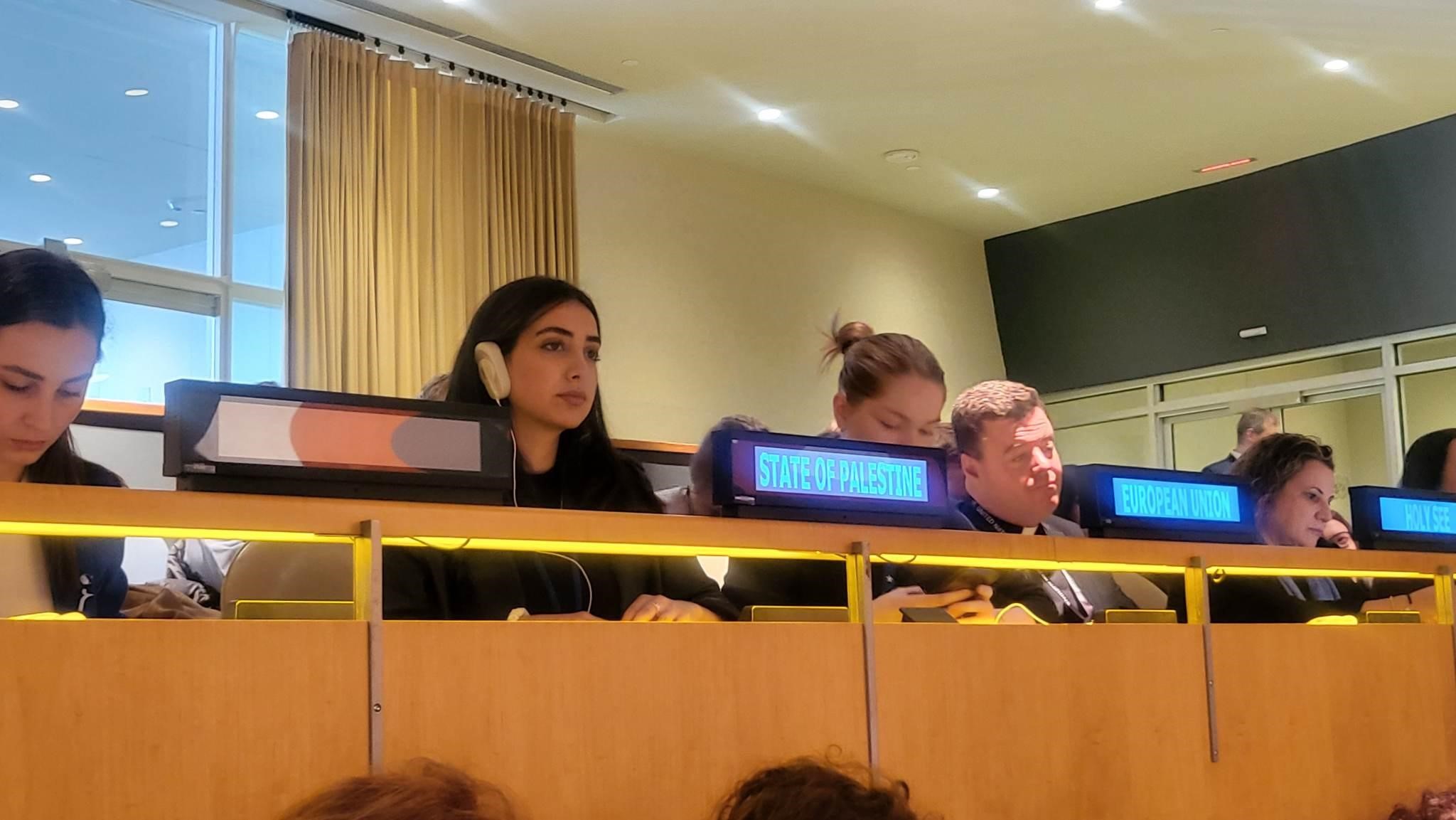 The Young Women for Awareness, Agency, Advocacy and Accountability (YW4A) initiative continuously identifies and optimises opportunities for young women to exercise their leadership and participate in critical conversations on various advocacy platforms. 
The initiative uses a merit-based approach to engaging young women and offering opportunities to young women whose interests and potential align with the specific opportunity. This has provided equal opportunities and motivated young women to take part in advocacy spaces. This is especially for marginalised young women that have limited access to such opportunities and resources. 
From Palestine, Dalia Shomaly (25) was among four young women selected to participate in the Sixty Seventh Commission on the Status of Women (CSW67) that took place from 6 to 17 March 2023 in New York, USA. 
Question: What was your motivation to apply for and to attend CSW 67?
Dalia : As an advocate for gender equality and women's empowerment, I was motivated to attend CSW67 to learn about new developments in the field, connect with other activists and organizations, and advocate for specific policy changes. I was particularly interested in learning more about how technology has impacted gender equality and what strategies can be used to mitigate these effects, whether positively or negatively.
Q: What was your overall experience at CSW67? How did you connect with other young women there?
My overall experience at CSW67 was very positive. I had the opportunity to attend various sessions and workshops on topics such as women's economic empowerment and ending violence against women. I also connected with other young women through networking events and social media groups, and had some great conversations with them about our shared goals and experiences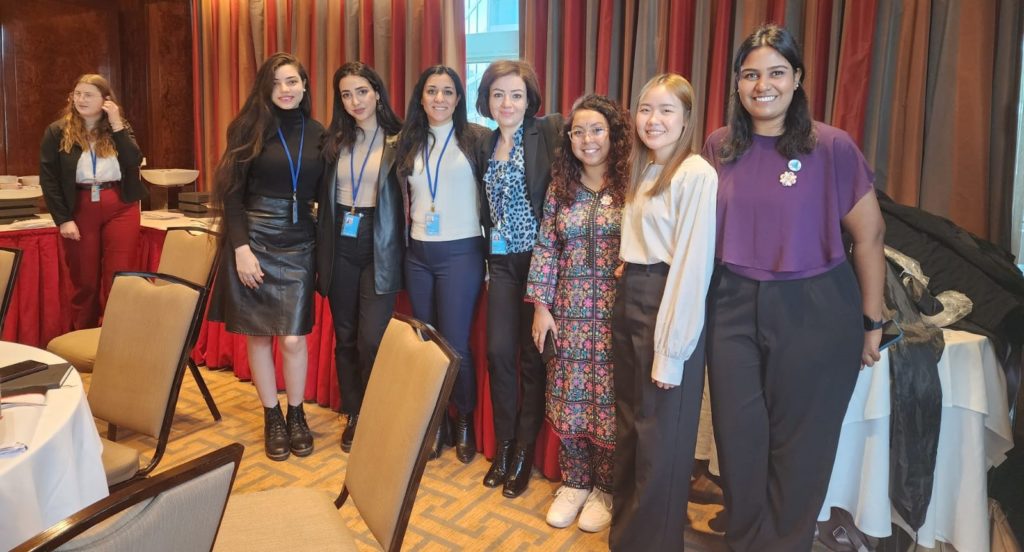 Q: What topics, presentations, sessions, people etc. interested you the most and why? What inspired you?
One of the topics that interested me the most was the impact of the use of technology and innovation in this modern world on women and girls, as this is a pressing issue that has affected many individuals around the world. I was also inspired by the presentations and stories of women who are leading change in their communities, and who are working to promote gender equality in a variety of contexts.
Q: What is the main lesson that you took away from CSW67 and how will you apply it to your life and also to the success of the YW4A programme moving forward?
One of the main lessons that I took away from CSW67 was the importance of intersectionality in addressing gender inequality. I learned that it's crucial to recognize and address how different forms of discrimination and oppression intersect with gender to create unique challenges for individuals and groups. Moving forward, I plan to apply this knowledge to my advocacy work by incorporating intersectional perspectives into my programming and policy recommendations. 
For example, I will seek to understand and address the unique challenges faced by young women from different backgrounds, and tailor my programmes accordingly to better support their empowerment and advancement. I also plan to share this knowledge with the YW4A team and encourage them to integrate intersectionality into their work as well.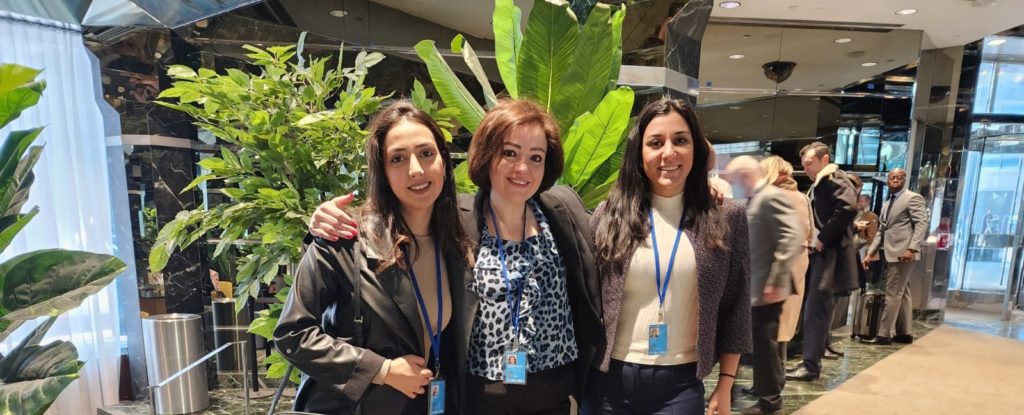 Q: What can your organization work on to improve the experience for young women in future CSW conferences?
There are several ways my organization can improve the experience for young women at CSW conferences. These include providing mentorship opportunities, creating safe spaces for networking and collaboration, offering financial assistance to attend the conference, and advocating for more inclusive and diverse representation in panels and presentations.
Q: Each of participant under the YW4A programme was asked to create an audio-visual documentation of any area of interest during CSW67. May you please summarize what your audio-visual project is about?
The video summarizes the key themes and highlights of the conference, such as discussions on gender equality, women's empowerment, and the impact of the technology. The objective would be to inform and engage viewers who were unable to attend the conference in person.
Q: What were some of your favourite sights / experiences in New York outside the CSW67 sessions?
Some of my favourite sights in New York City are the Empire State Building and Central Park. I also enjoyed exploring different neighbourhoods, trying different cuisines, and meeting some old friends from childhood.