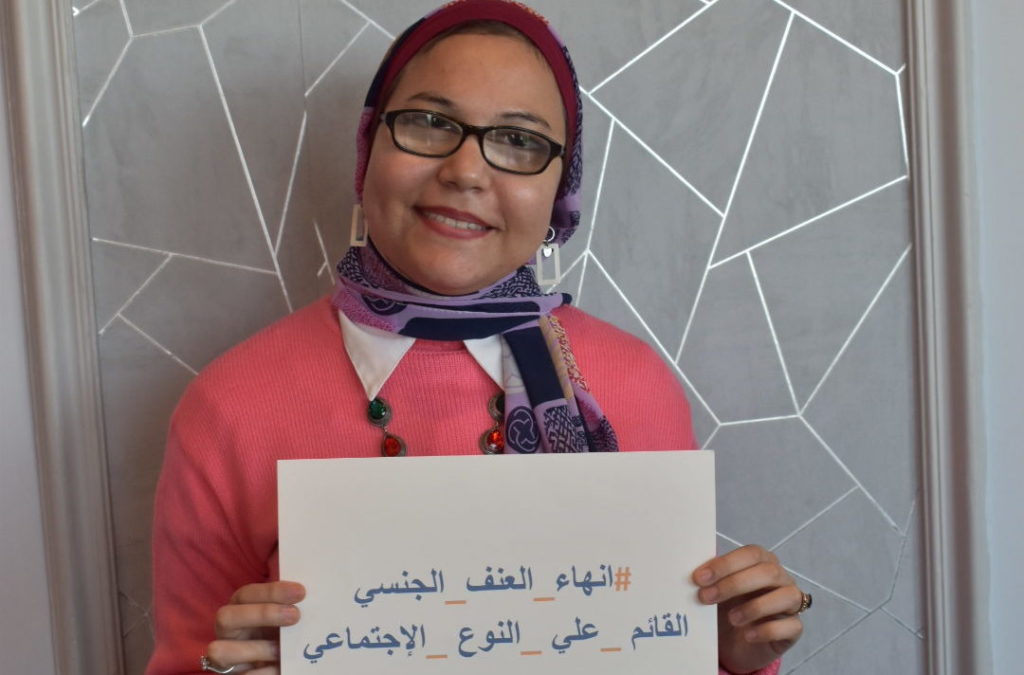 Hello to every girl and young women everywhere.
I am Sayeda, from Egypt. I am in my mid-twenties. It gives me a lot of pride to share my story and contributions as a young woman member of the YW4A programme in Egypt.
As a member of the programme, I have learned many lessons and gained experience in young women leadership with a focus on gender equality.  This is especially relevant in supporting and complimenting my work in civil society as I work with young Egyptian women who have a disability (PWD).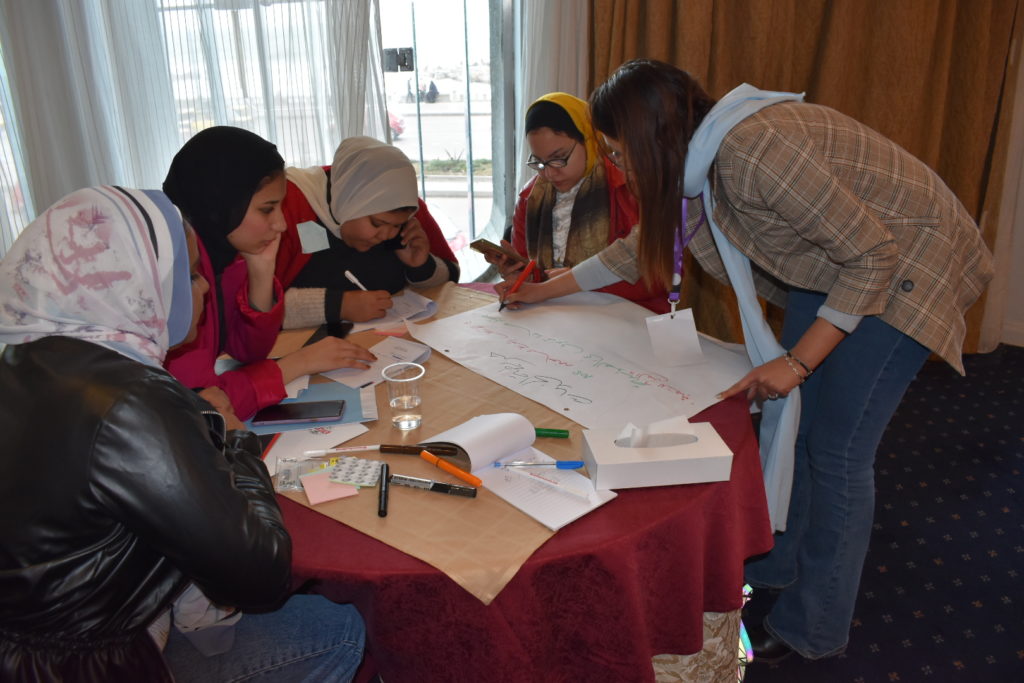 In Egypt, women and young women suffer from many kinds of gender-based violence (physical, verbal, and sexual violence).  This is worse for women living with disabilities. As a minority and marginalized group, they are stigmatized and considered a shame in society. 
According to a survey conducted by the National Council for Women (NCW) in partnership with UNWomen, UNFPA, and UNDP in 2022, it was established that 46% of women living with disabilities who wanted to be mothers were subjected to pressure or violence by spouses and / or family not to get pregnant.
 Of the sample size, 80% of women with a disability had been subjected to FGM.
Additionally, women with a hearing disability or a disability from birth were less likely to make decisions about their reproductive health.
As a young woman leader, I have taken to lead peers with disability in two ways: 
First, I provide emotional support sessions to these women and I encourage them to have and speak in confidence. To encourage them to speak about themselves positively and to help them know they are capable because I believe in the mantra; 
                                           "When things change inside you, things change around you".
Secondly, we present intensive training and practical workshops to young women with disabilities. These workshops cover communication and soft skills that can integrate them into the labor market and provide for equal employment opportunity and leadership.
The slogan of gender equality is always present but we must continually strive to turn our slogans into actions.