The 2023 Women Deliver Conference theme, "Spaces, Solidarity, and Solutions," felt like it was crafted just for us as young women. It brilliantly emphasised the importance of creating safe spaces where girls and young women can gather in solidarity to come up with solutions to the challenges affecting us all.
The theme resonated well with the YW4A programme, whose main purpose is to support young women by creating safe spaces and amplifying their voices to defend and expand the fulfilment of their rights to dignity, bodily integrity, and equal participation in decision-making through the implementation of gender-just policies and laws.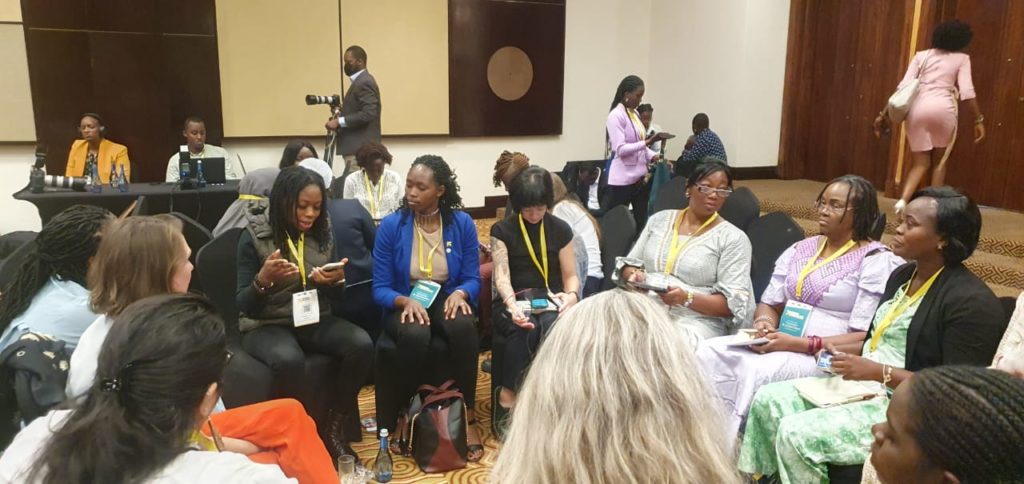 What made the Conference even more memorable for me were the remarkable keynote speakers.  Ms. Sima Bahous, the Executive Director of UN Women, and Michelle Obama, to name just a few, stood on that stage and echoed the importance of supporting girls and women at the grassroots, to brainstorm and implement solutions to their challenges. They pledged, right there, to throw their weight behind these groups and local movements for change.
As a YW4A programme delegate at the Women Deliver Conference, I couldn't help but feel an overwhelming sense of purpose. It was as if my journey as a young woman leader, rallying young women in my community to champion women's rights, was validated on that global stage. Knowing I was on the right track in my efforts was motivating.
The conference experience breathed new life into my role as a young woman who founded and is leading the Safe Engage Foundation (SEF). SEF believes in positive youth action to empower communities to uphold the rights of women and children and in turn dramatically reduce the incidence of sexual and gender-based violence and harmful practices such as female genital mutilation and early and child marriage.  
This is a cause that stems from a personal tragedy that I suffered at 8 years old when my father was killed while protecting me from undergoing female genital mutilation. I have first-hand experience of what women and children go through due to SGBV.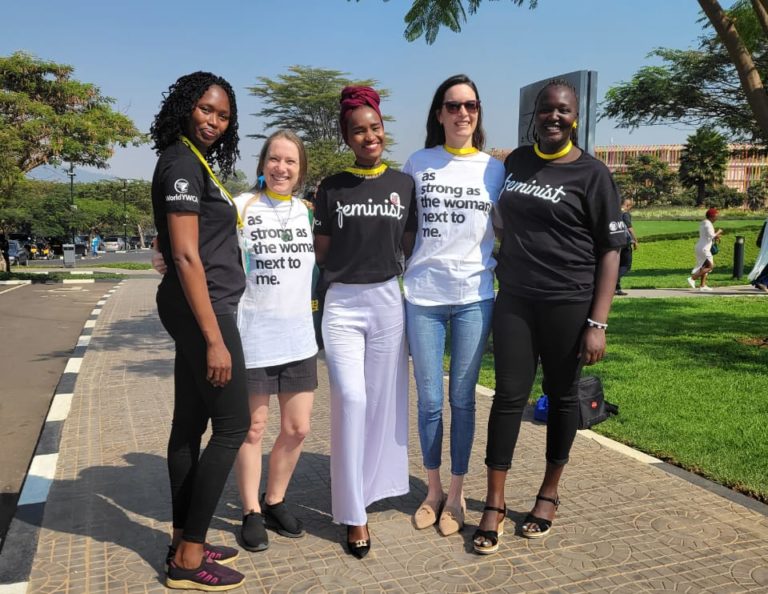 The Conference helped me to understand that the power of change truly rests in local and grassroots mobilisation. Knowing that global leaders value and understand that real change is catalysed by the local communities and leaders is in itself a huge motivation for me.
While at the conference, I had the privilege of connecting with leaders from various young women's rights organizations. These encounters opened doors to shared learning and ignited the possibility of impactful collaborations and networks aimed at advancing our shared cause for gender equality and women's rights.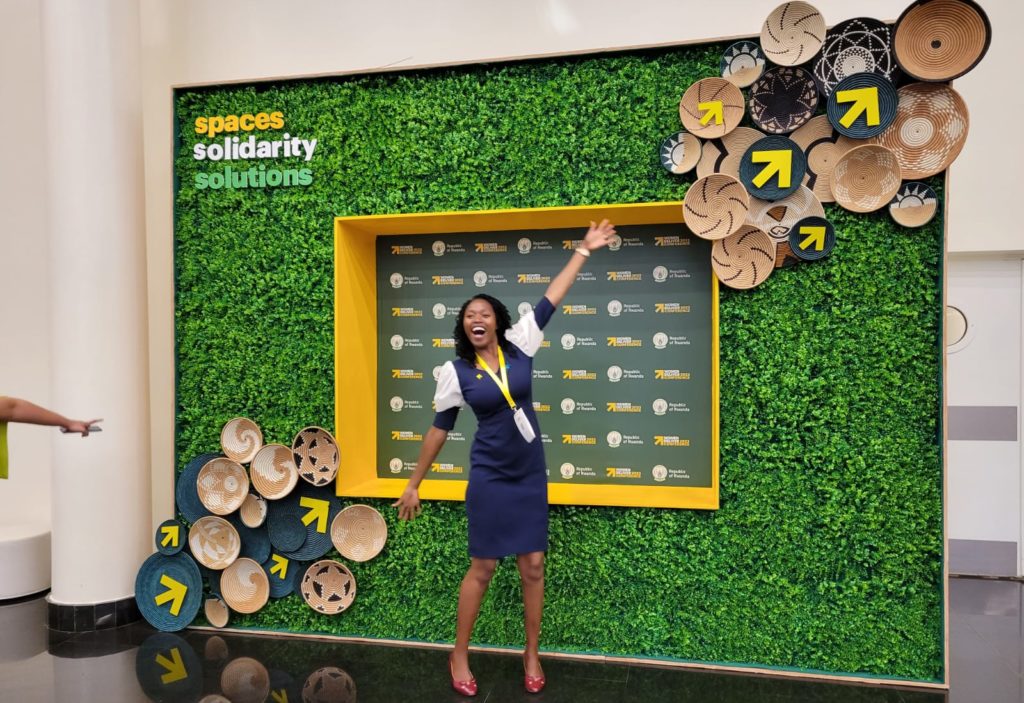 The pursuit of gender equality isn't a one-person endeavour or a single action. It's a collective responsibility marked by unwavering commitment.
To all the girls and young women out there, your individual efforts, no matter how small they might seem, are not only recognized but also deeply valued. Your steps toward empowerment and the amplification of your voices contribute in a meaningful way to the grand tapestry of global gender equality.
To all grassroots advocates like me, I urge you to persist in creating those safe havens where women can thrive. Our dedication will inevitably transform our communities into beacons of safety and equality.
To our cherished YW4A  partners and funding partners, your support is the lifeblood of our initiatives. I appeal to you for your continued backing. Your contributions are pivotal to sustaining our endeavours and maintaining a consistent push for change.
As I reflect on my journey at the Women Deliver Conference, I'm filled with gratitude for the opportunity and determination to make a difference. Together, we can forge a world where gender equality is not just a dream but a lived reality.