As the world embraces the green transition, International Youth Day on August 12 holds immense significance in recognizing the potential of youth and young women in shaping a sustainable future for our planet. 
This year's theme, "Green Skills for Youth: Towards a Sustainable World," highlights the pivotal role young people play in driving environmental conservation and community development. It is also an opportunity to address the challenges they face, including the pressing issue of Gender-Based Violence (GBV) and online harassment, which continues to hinder their progress.
The youth and young women of today are equipped with remarkable technological prowess, using digital tools to instigate positive change and transform their communities during this crucial green transition. Their passion and dedication are commendable, as they contribute significantly to the protection of the environment and actively engage in various social projects.
One programme that epitomizes the power of young women in addressing SGBV and fostering a supportive environment in Kenya's counties of Meru, Kisii and Migori is the Young Women for Awareness, Agency, Advocacy & Accountability (YW4A) initiative. 
The World YWCA-led Initiative is a collaborative effort in collaboration by the Ministry of Foreign Affairs in the Netherlands implemented by the Young Women's Christian Association (YWCA) of Kenya, Equality Now, and Faith to Action Network, in Kenya. Other partners include KIT Royal Tropical Institute, YWCA Palestine, YWCA South Sudan, Ibrahimia Media Centre and key women's rights and faith-based organisations in Kenya, Egypt, South Sudan and Palestine. The programme aims to provide young women with unimpeded access to their fundamental human rights.
In Kenya, young women are seizing the opportunity to find their voices and combat online violence through comprehensive training provided by the "RiseUp!" Leadership manual, a crucial component of the YW4A initiative. This programme has proven to offer young women a safe space to explore and interact digitally, empowering them with the knowledge and skills to overcome online harassment.
Online violence has become a significant concern, impeding the full realisation of the potential of these young change-makers. Disturbingly, a global study conducted by the Pew Research Center revealed that 58% of girls and young women have experienced some form of online harassment, with social media being the primary platform to permeate this form of violence. To empower youth and young women to thrive in the digital space while advocating for a greener world, concerted efforts must be made to counteract online harassment.
By fostering a safe and inclusive digital environment, we are nurturing a generation of environmentally conscious leaders who are free to realise their full potential. Empowering young women with the necessary digital skills supports their engagement in environmental conservation and ensures their active participation in various social and economic endeavours.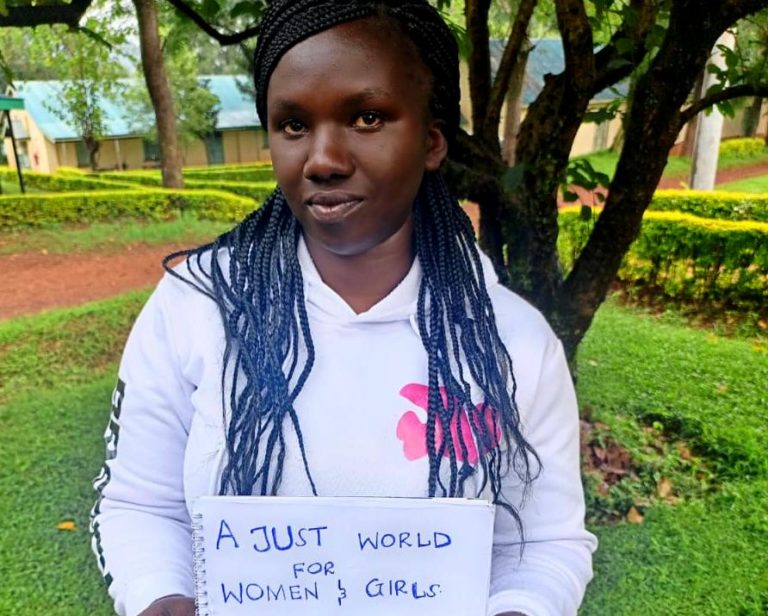 One such case is Divinah Kemunto, a young woman from Kisii County who uses technology to get in touch with farmers from the county to obtain waste pseudostems of banana trees and transforms them into silky soft earth-friendly bags that have become popular in the region. 
Divinah, who markets her products in various WhatsApp group platforms, has incorporated and trained over 20 vulnerable young women who are survivors of SGBV into the project seeking to address poverty and provide an avenue to socio-economic empowerment using banana fibre and twines to create sustainable, natural and beautiful bags for the Kenyan market.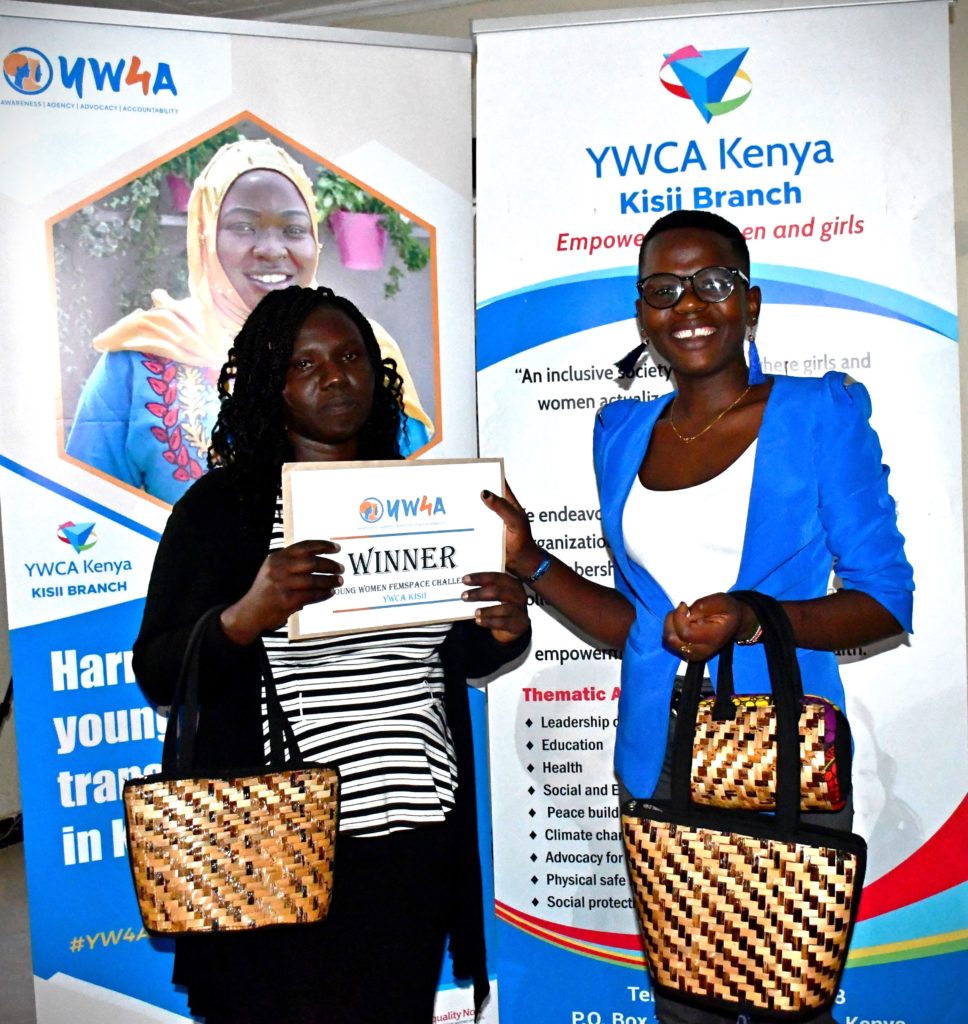 The intersectionality of gender equality, technology, and environmental sustainability is a powerful force for positive change. 
As we commemorate International Youth Day, let us celebrate the strides made in promoting green skills and gender equality while acknowledging the challenges that lie ahead. Together, we can create an inclusive society that supports the aspirations of our youth and young women, enabling them to be trailblazers and change-makers for a more sustainable and equitable world that is both green and just.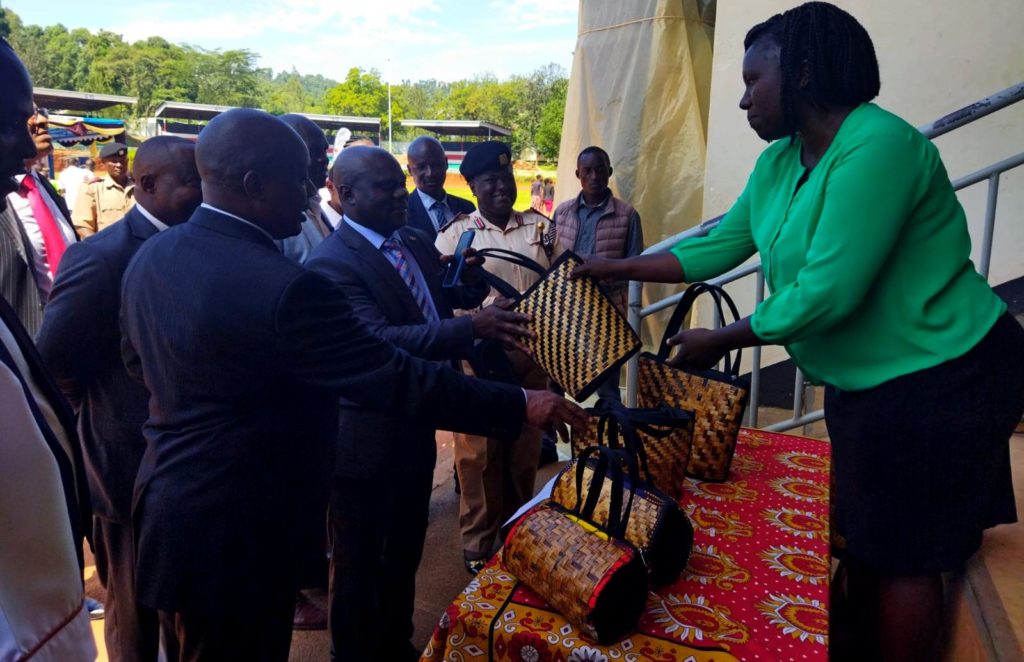 The YW4A programme strategy is a bottom-up process that strengthens the capacity of young women and local women's rights organisations (WROs) to take up leadership role, while increasing the civic space through networking, movement-building, and synergies, to amplify their voices and claim their rights #YW4A.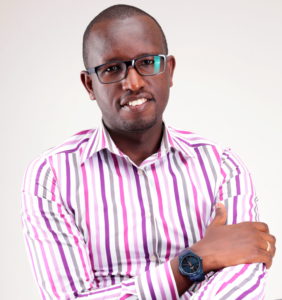 Written by Ernest Kirimi, the Information Technology and Communications Manager at the YWCA of Kenya Headquarters. 
Follow Ernest on Twitter (X).  
Follow the YWCA of Kenya on Twitter (X), Facebook, LinkedIn and Instagram.