Faith to Faith to Action Network, under the World YWCA-led Young Women for Awareness, Agency, Advocacy and Accountability (YW4A) Partnership and Initiative, have launched and rolled out programming to promote positive masculinities with a focus on multi-faith communities.
The approach seeks to promote gender-transformative programming approach that focuses on changing unequal gender norms and the ensuing behaviors and attitudes in Egypt, Kenya, South Sudan, and Palestine. This is with the goal to impact men and young men's long-term behavior and practices for decreased sexual and gender-based violence and gender equality. The approach is adapted from the Tearfund Transforming Masculinities Approach that has extensively been used in Muslim and Christian communities across the globe. Therefore this work was conducted in collaboration with Tearfund and partners in the four countries.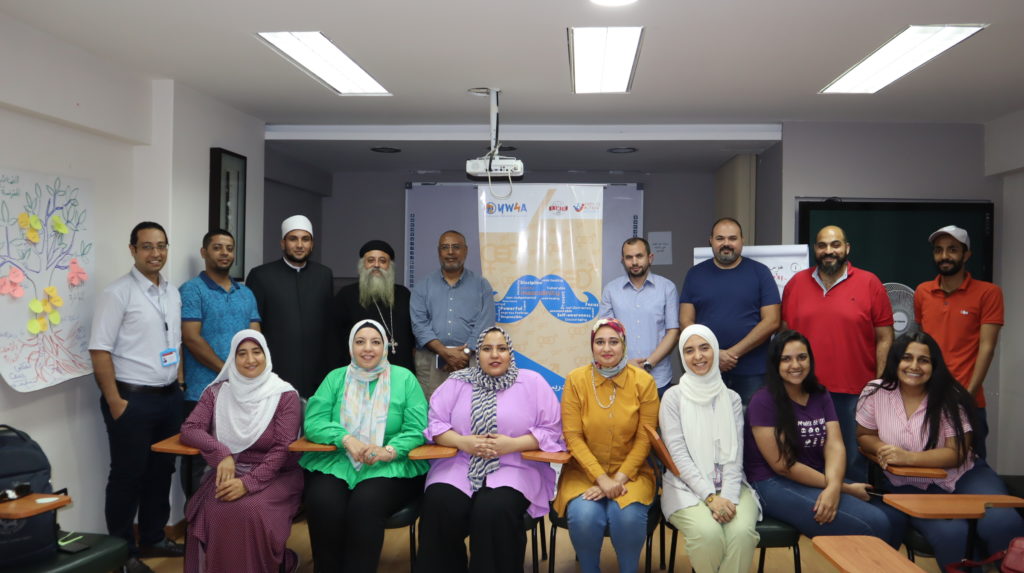 The Faith to Action approach uses a 5-step methodology that begins with the identification of influential community actors, followed by  social, gender and cultural norms analysis. This results in training the lead community actors informed by the analysis outcomes, who in turn facilitate community dialogues, ending with reviews and reflections of the results and process.
In the first step, Faith to Action Network conducted a Training of Trainers session (ToT) for lead community  actors on Promoting Positive Masculinities in July 2022. Twenty-nine people from Egypt, South Sudan, and Kenya enhanced their skills on facilitation and knowledge on the content to facilitate positive masculinities dialogues in their communities.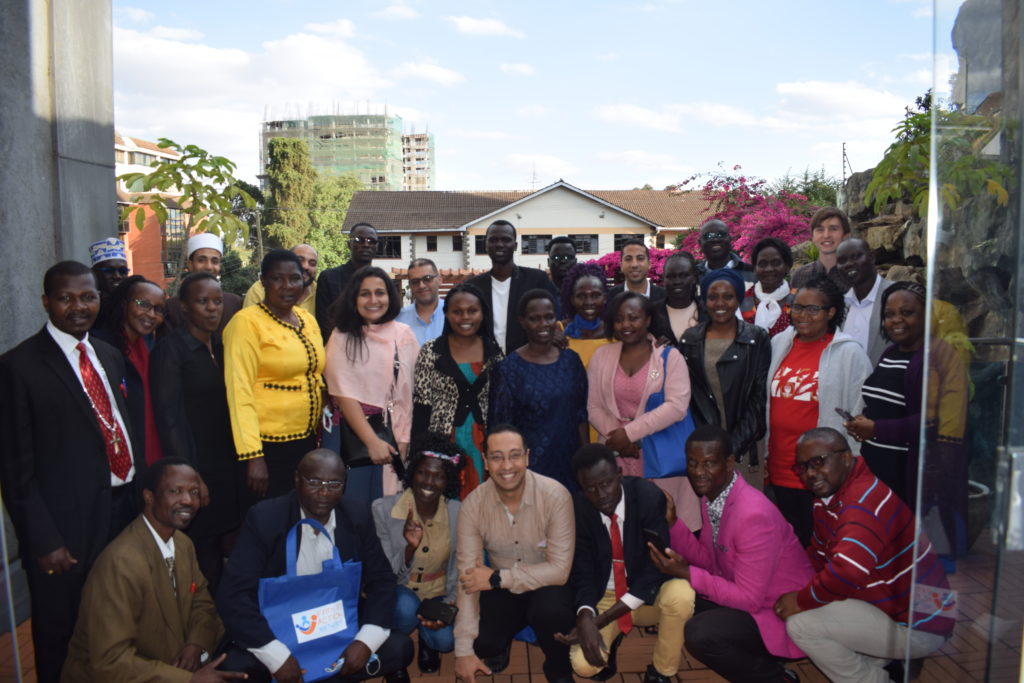 The lead actors are young women and men, faith leaders, women from women rights organizations in the YW4A programme, women rights champions from faith institutions, and men from the community (elders and opinion leaders).  Through this approach, the equality and well-being of all people is valued with the goal of advancing gender justice through a gender transformative approach that is grounded in religious beliefs. 
The post training evaluation pointed to the beginning of a shift in attitudes among the participants. Michael Youhanna from The Egyptian Family House shared, 
"Positive masculinity is for men to realize that they should not remain silent and do nothing about issues of discrimination and gender-based violence, but use all their abilities to support and advocate for women to combat negative (toxic) masculinity."
The majority of male participants strongly felt that they have a big role to play to end harmful practices, as was expressed by Mading Monywut from the Presbyterian Church in  South Sudan,
 "Traditions are not static and can change, it is our role to end all harmful traditions and accept that as men we are not better than our sisters. Both women and men are needed to contribute to the growth and stability of any community."
Following this training, the lead actors will conduct structured community dialogues and conversations, each in their peer group using a Community Dialogues manual for a period of six weeks in one cycle. They will monitor and document change of attitudes and behaviors among community members.