The FEMspaces implemented under the Young Women for Awareness, Agency, Advocacy and Accountability (YW4A) in Kenya have proved to be an effective approach to facilitating capacity building, dialogue and action by young women to end sexual and gender-based violence. The FEMspace concept was born out of the established structure of the World YWCA safe space model, which has been instrumental in fostering young women's leadership and promoting their development through consultations, from grassroots to virtual and digital spaces. The objective of these spaces is to enhance their capacity and skills for leadership, advocacy, and influencing social change.
FEMSpace stands for:
F–Feminist

E–Empowerment

M–Movement

Space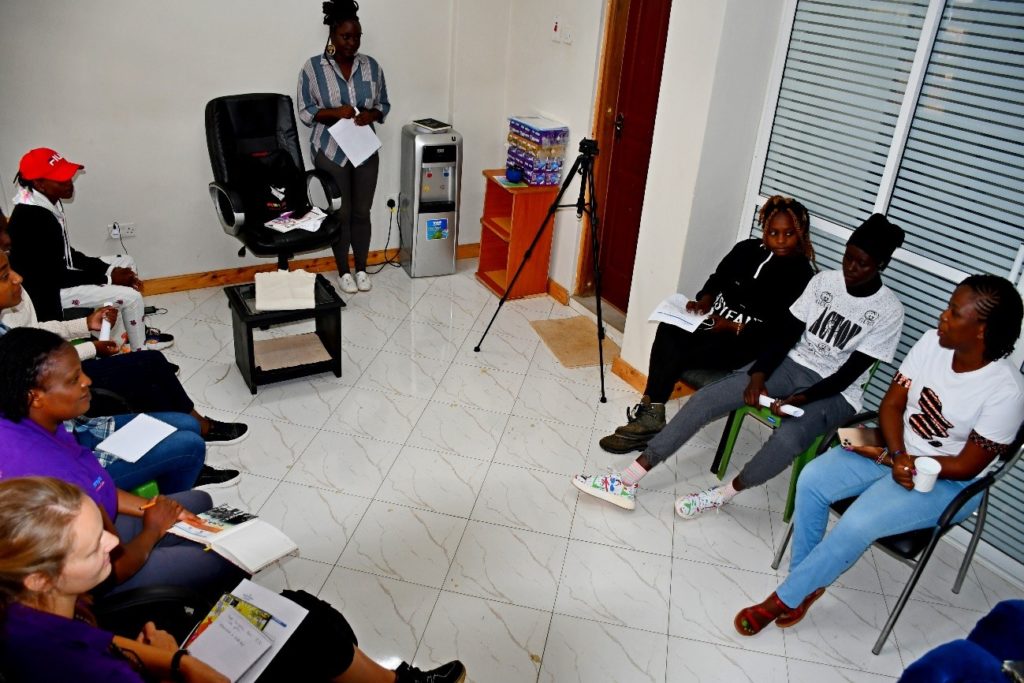 The following best practices have been observed from this approach:
Safe space for young women: The FEMspaces program provides a safe and inclusive space for young women to share their experiences and opinions without fear of judgment or ridicule. It is important to ensure that the meeting place is accessible, convenient, and inclusive for all young women, including those with disabilities.
Use of a mentorship approach: The Lead trainer of trainers (TOTs) are mentors to other young women participating in the space, and are at liberty to invite community opinion shapers, such as older women, faith leaders, or other influential figures, to engage with the young women. This approach helps to foster intergenerational mentorship and promote the development of young women's leadership skills.
Use of the comprehensive World YWCA RiseUp! guide for transformational leadership: The Lead TOT/mentor uses the knowledge gained from the RiseUp! training to facilitate knowledge and skills transfer to the young women. This approach ensures that the mentor exercises their leadership by facilitating discussions among participants on various topics from the RiseUp! Manual.
Cover a broad range of topics: The FEMspace meetings cover a broad range of topics related to sexual and gender-based violence, human rights, leadership development, advocacy, and other relevant issues. This approach provides young women with a comprehensive understanding of the issues and equips them with the necessary skills to advocate for change in their communities.
Share success stories: Sharing success stories of young women who have benefitted from the FEMspaces program can inspire and motivate other young women to participate and act. It is important to highlight the impact of the YW4A programme on the lives of young women and the positive change they are making in their communities.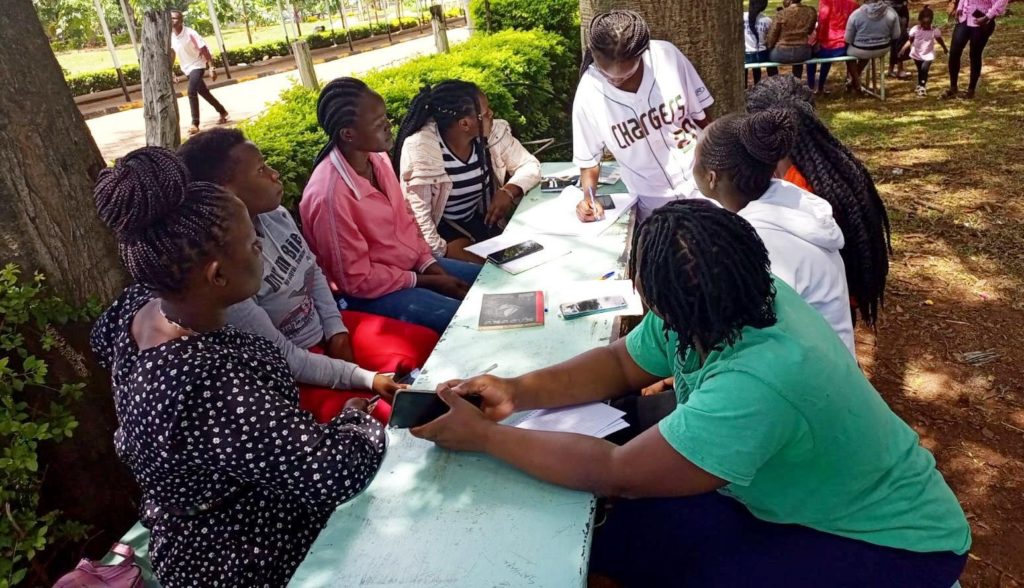 Zainabu Nkirore, 30 years is a young woman leader from Meru County in Kenya. She is part of the YW4A programme and is making a positive impact in the slums of Majengo, by championing women's empowerment and working to end gender-based violence. Through her FEMspace, which provides young women a platform to share their perspectives and experiences, Zainabu has become a role model for many young women in the area.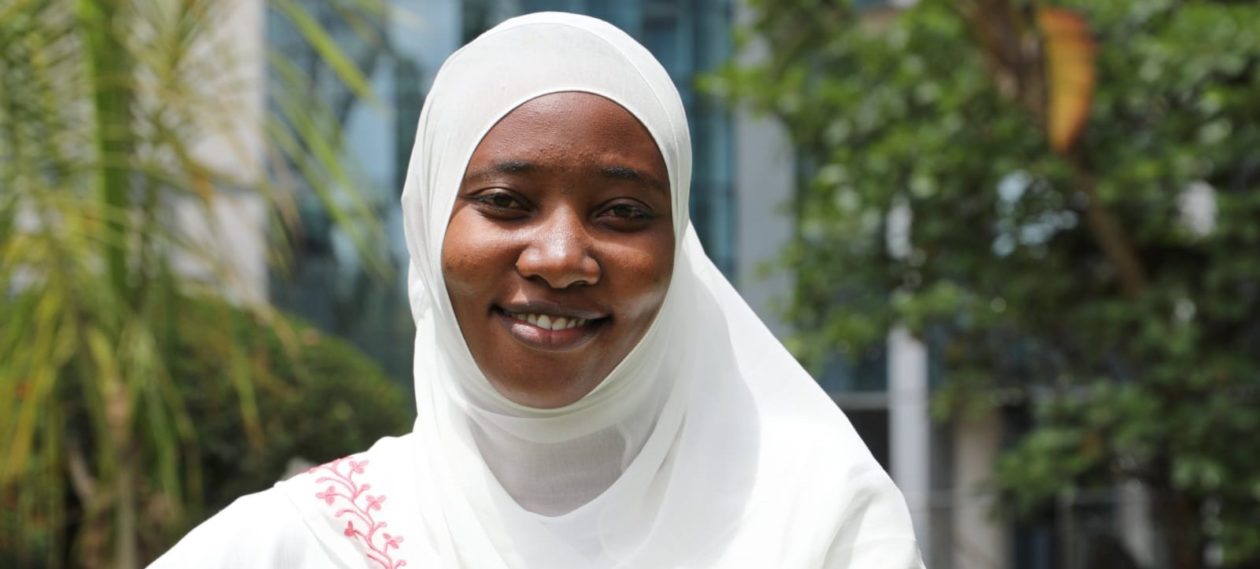 FEMspace meetings take place in one of the members' homes or in the Majengo social hall, and most of the members are Muslim. These meetings provide a space for women to discuss topics related to their religious and home backgrounds, and to share their thoughts and opinions without fear of judgment or ridicule. For many young women who have not had the opportunity to have their voices heard in the community, this FEMspace that encourages young women to recognize the power of their voices and the value of their opinions has proved to be a lifeline. Many of these young women have taken on leadership roles in the community and are now teaching other women about the importance of ending gender-based violence. With the support of the area chief, these young women are making a real difference in their community.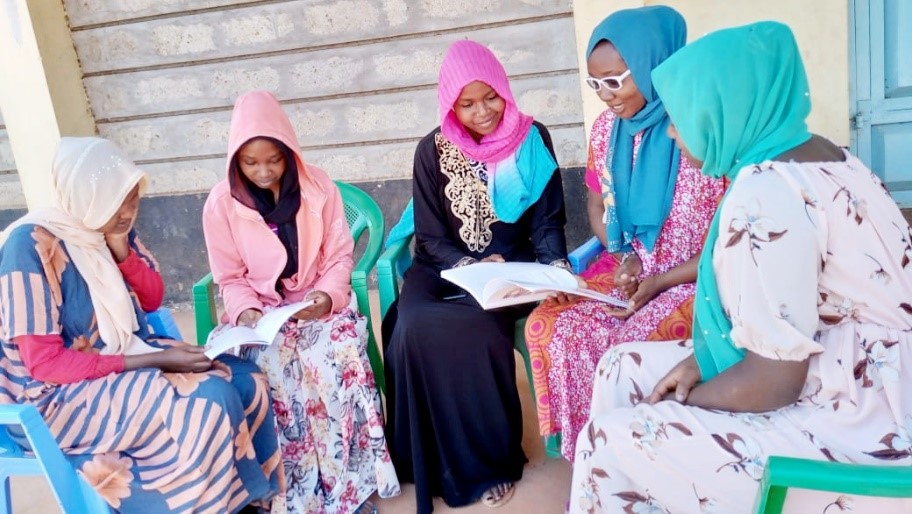 "Through our involvement with the FEMspaces, we have emerged as confident leaders and powerful young women advocates, dedicated to ending sexual and gender-based violence in our communities."
Thanks to Zainabu's dedication, the young women of Majengo are taking charge of their own lives and actively participating in community conversations and activities that impact their lives. Zainabu acknowledges the challenges and barriers to inclusion and decision-making that the young women face in the community, however is confident of the success that will follow advocacy actions that will be generated at these FEMspaces by the young women.