As girls grow into young women, they increasingly find their voices silenced in patriarchal families, communities, and political spaces, and are subject to sexual and gender-based violence (SGBV). Women in Egypt, Kenya, Palestine, and South Sudan face multiple layers of violence, discrimination, and lack of full access to human rights. Due to a number of factors that include patriarchal norms, politics e.g. the ongoing Israeli Occupation since 1967 in Palestine and internal conflict in South Sudan, social and cultural norms that are biased against women's leadership in social, economic, and political arenas, women regularly face exclusion, discrimination, violence, threats, intimidation, movement restrictions, and all forms of violence.
The Young Women for Awareness, Agency, Advocacy, and Accountability (YW4A) Initiative, through its unique collaboration with the Netherlands Ministry of Foreign Affairs, feminists, young women, faith-based advocates, gender researchers, and legal and policy experts, works to influence national, regional, and to some extent international political decision-making, through joint advocacy. In the restricted civic space, YW4A safeguards and, when possible, expand that space with country-specific strategies to leverage political opportunities for young women's demands and to tackle SGBV.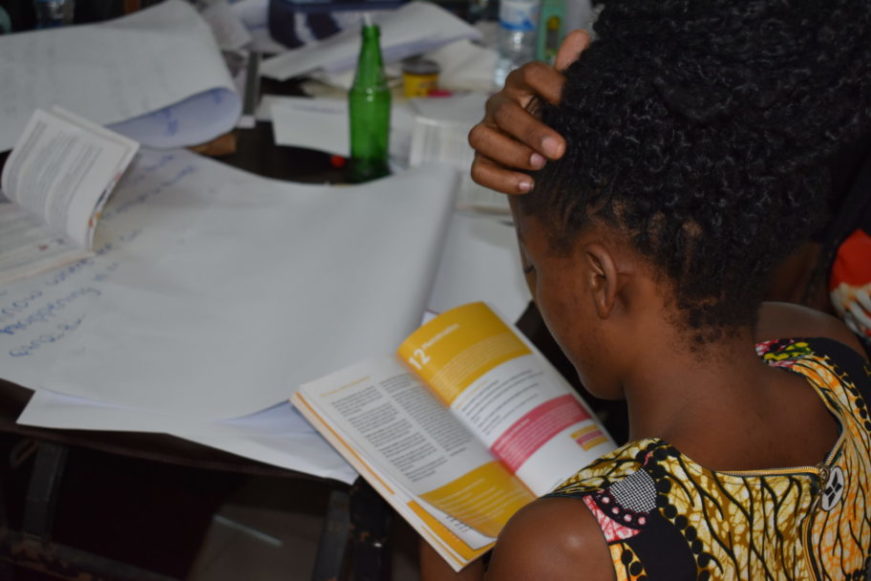 Photo: Young woman taking part in the World YWCA RiseUp! Leadership training course.
In addition,  the YW4A Initiative strengthens and diversifies young women's participation and amplifies their voices to effectively influence decision-making toward gender-just laws, policies, norms, and practices related to their bodily integrity and equal participation.
Read more about the YW4A Initiative and other programmes in partnership with the Dutch Ministry to eliminate violence against women.